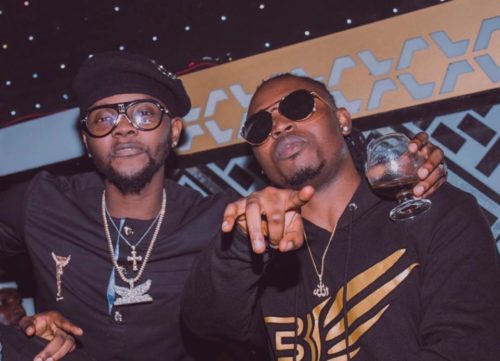 Demmie Vee has released a statement apologizing to Kizz Daniel for his wrongdoings towards the Flyboy INC boss and for taking the efforts of Kizz on him for granted.
The issue between Kizz Daniel and Demmie Vee was one that hit the internet over the weekend and many wondered why that came to be as the "Tiff" singer is a signee of the label. However, things got a bit confusing at midnight after Demmie Vee who released a long statement on his Instagram page during the weekend bashing Kizz Daniel was seen in a video on Kizz's page prostrating before the "Fvck You" singer.
Many wondered why someone who could have accused another of an offence towards him be bowing before that same person. It has not taken too long for us to find out what the whole situation is now as Demmie Vee took to his Instagram at mid-night to apologize to Kizz Daniel and let us in on the whole situation. In the statement, he revealed he never signed a recording deal with Flyboy but a management deal. He also apologized to the singer, revealing he's been good to him since he joined Flyboy.
"Alot of people complained about me joining Flyboi inc. Let me make this more clear to you all, I never sign a record label deal with Kizz Daniel but a management deal. A management deal where I can always have someone am looking up to…We needed proper management after tiff has blown.And a good team to work with.
"Kizz Daniel was someone I have always looked up to as my GF (god father) in the industry which made myself and my CEO decide to approach FBI for this management deal. Also for us to be able to grow FLYBOI together."
"Kizz has always been a good person to me with good heart. Am using this opportunity to let everyone understand that Am truly sorry for everything this whole drama might have caused the whole Flyboi Management/Team. I will forever appreciate what you guys have done for me. From the bottom of my heart. Am saying am sorry. Let love lead. And to all upcoming act out there. Always remember patience is a virtue."